KENNESAW, Ga. |
Nov 17, 2022
Kennesaw State University students and faculty members are bringing energy and productivity
assessment services to small and medium-size manufacturers in the Southeast thanks
to a contract with the U.S. Department of Energy (DOE).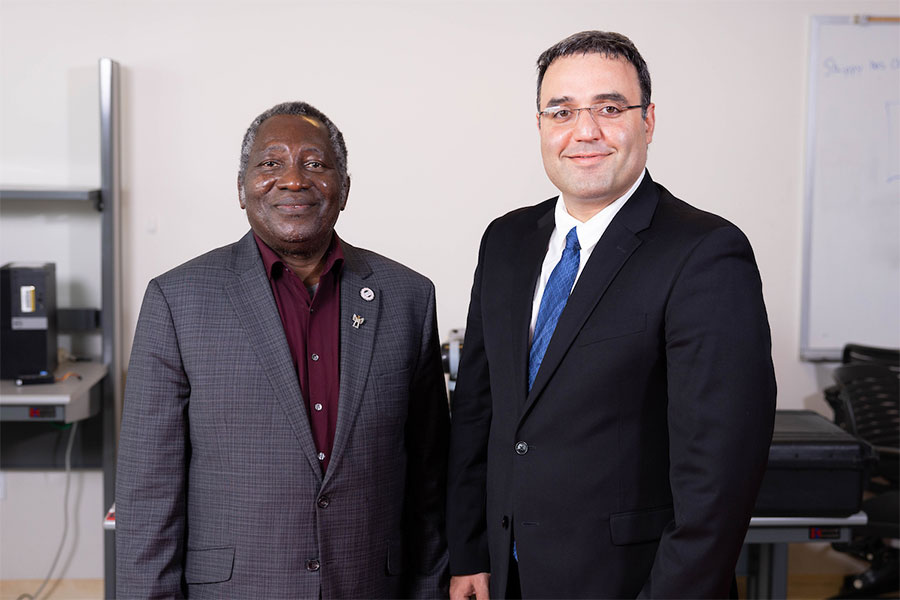 The DOE's Office of Energy Efficiency and Renewable Energy awarded Kennesaw State a contract to establish an Industrial Assessment Center (IAC) to offer facility assessments at no cost to manufacturers. The goal is to help improve productivity, while offering area business operators suggestions on how to reduce waste and save energy at their manufacturing plants. The IAC is housed within the Southern Polytechnic College of Engineering and Engineering Technology (SPCEET).
Using tools that many small manufacturers cannot afford, like acoustic leak imagers
and infrared thermometers, the students and faculty members have completed nine assessments
and received positive feedback from the manufacturers and the Georgia Department of
Economic Development.
"This IAC provides a meaningful experience for SPCEET students, and those who participate in these assessments will be better-prepared for jobs after graduation," said SPCEET Dean Ian Ferguson. "Not only are they putting their skills to the test at different manufacturing facilities, but they are also analyzing the data and putting together a written report for the business operators."
Kennesaw State is partnering with Clark Atlanta University (CAU) and Southface Institute,
an Atlanta-based nonprofit that promotes sustainability and green building practices,
over the next four years to establish and operate the IAC.
"We are honored to have been chosen for this opportunity," said Amin Esmaeili, director of Kennesaw State's IAC and assistant professor of industrial and systems engineering. "It allows our students to become familiar with the manufacturing process and get experience with energy engineering, while also helping businesses in the area."
So far, the University has received $517,652 to run the IAC, with the possibility of being awarded up to $1.6 million from the DOE as the program progresses.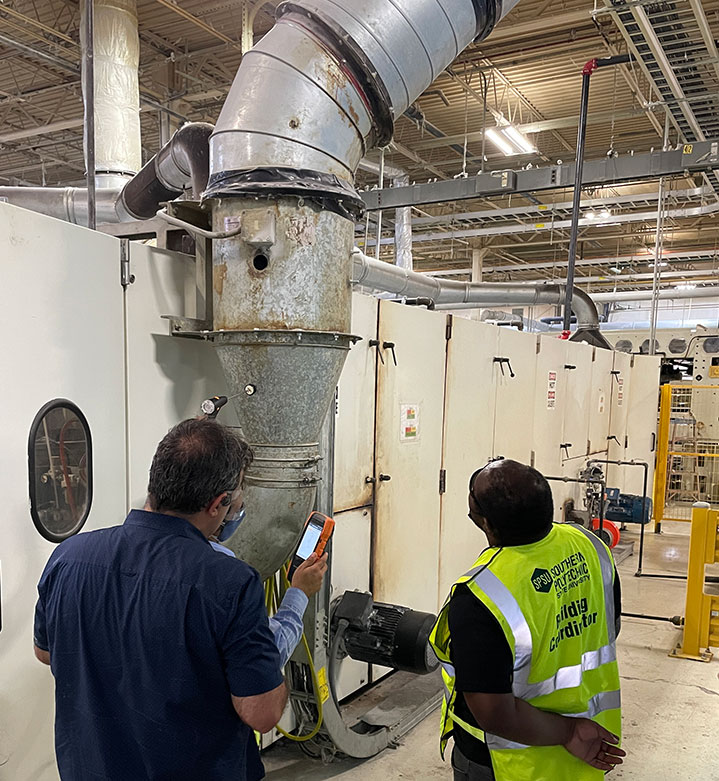 "The Industrial Assessment Center at KSU provides an excellent solution for these companies with its comprehensive, no-cost assessments," said John Morehouse, director of Manufacturing at the Georgia Center of Innovation, which is a division of the Georgia Department of Economic Development. "These Georgia-based manufacturers are able to use the data collected and suggestions made by students and faculty members to further reduce their energy consumption and save money."  
Esmaeili said there are several goals related to the establishment and operation of an IAC. The first is to educate and train students about energy efficiency, smart manufacturing and productivity increases. The second is to help small and medium-sized manufacturers in the area by improving their productivity and suggesting ways to reduce waste, therefore saving them operations costs. The third goal is to focus on diversity and inclusion by working with minority-owned businesses and partnering with Clark Atlanta University, the largest of the four Historically Black Colleges and Universities institutions that compose the Atlanta University Center Consortium.  
"Collaboration between CAU, Kennesaw State and Southface Institute is vital for this Georgia IAC project," said professor of dual degree engineering at CAU, Dr. Olugbemiga Olatidoye. "Increasing diversity in engineering fields starts with getting early grade students, middle school, high school, and college students interested in engineering as early as possible."
Additional members of the team include KSU associate professor of mechanical engineering technology Javad Khazaii, associate professor of robotics and mechatronics engineering David Guerra-Zubiaga, and technical principal Hugh Magande of Southface Institute. 
Twelve Kennesaw State students and three Clark Atlanta University students have participated
in the assessments so far.
– Abbey O'Brien Barrows
Photos by David Caselli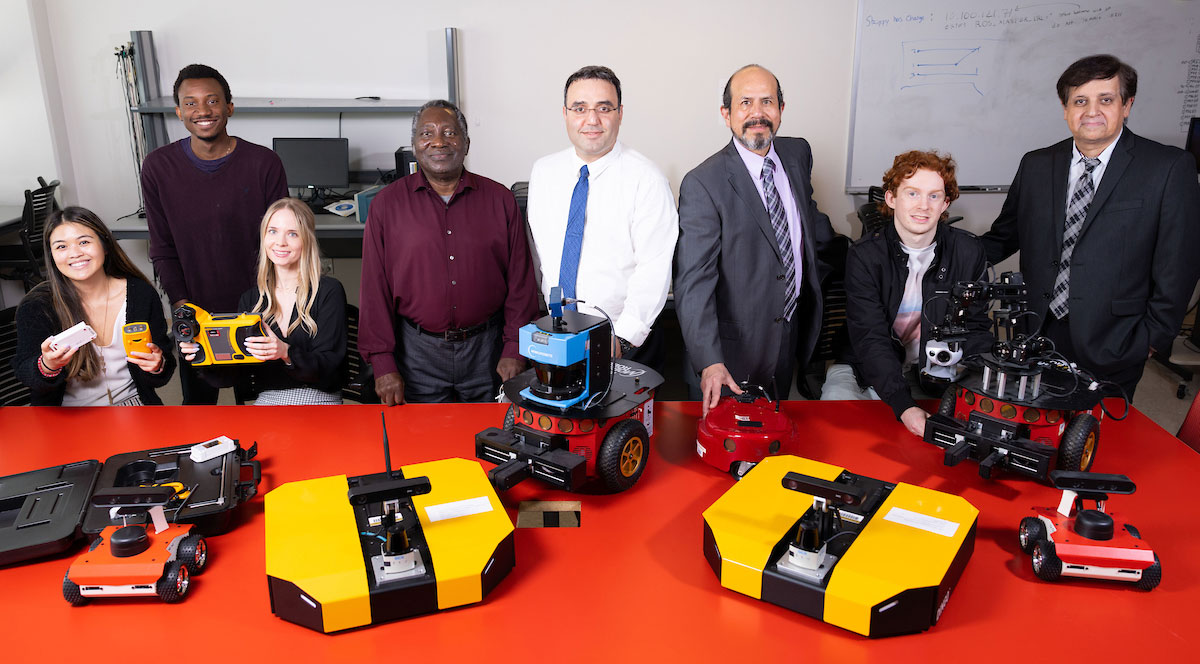 Related Stories
A leader in innovative teaching and learning, Kennesaw State University offers undergraduate, graduate and doctoral degrees to its more than 43,000 students. Kennesaw State is a member of the University System of Georgia with 11 academic colleges. The university's vibrant campus culture, diverse population, strong global ties and entrepreneurial spirit draw students from throughout the country and the world. Kennesaw State is a Carnegie-designated doctoral research institution (R2), placing it among an elite group of only 7 percent of U.S. colleges and universities with an R1 or R2 status. For more information, visit kennesaw.edu.
https://www.kennesaw.edu/news/stories/2022/kennesaw-state-earns-federal-contract-to-help-local-manufacturers-improve-efficiency.php